Jacomo Paris
Jacomo Paris,
perfume designer since 1970.
"Tradition is essential to the world of perfumery".
Our history
Jacomo has been creating fragrances for men and women since 1970. Jacomo was born in a workshop in Paris. Gérard Courtin, founder of the luxury brand Jacomo Paris, is a passionate man, captivated by the secrets of the perfume world. His perfume creations, such as Chicane, Eau Cendrée and Silences, quickly met with success in France and abroad. As a perfume designer, Jacomo has stood the test of time with exceptional fragrances.
1962

Gérard Courtin was inspired by a trip to New York.

On 5th Avenue, in a famous luxury leather goods boutique, he meets a man: James Kaplan, who will unknowingly change his life.

1965

Back in France, this artist and craftsman joined forces with perfumers in Grasse, where he discovered the world of perfumery with a passion.

1970

These years, rich in learning and knowledge, led Gérard Courtin to create his own prestigious brand: Jacomo Paris, in a Parisian workshop.

A few years later, he moved to 40 Avenue George V in Paris.

1983

Maison Jacomo continues to expand, setting up its production site in Deauville, Normandy.

Maison Jacomo continues to expand, setting up its production site in Deauville, Normandy.

1995

Patrick Van Den Schrieck takes over the reins of Maison Jacomo, one of the few perfume houses still family-owned.

2017

A passionate history between France and these exceptional products, Maison Jacomo has preserved its rich heritage of tradition and know-how.

Even today, the House of Jacomo reveals its art through the quality of the fragrances launched each year.
Our expertise
Every day, Jacomo employees work with French perfumers to create fragrances with rare juices. For over 35 years, from conception to production, all our fragrances have been made in Deauville, Normandy.

Symbol of a perpetual quest for quality and excellence.

The teams at Jacomo are passionate about their work and about perfume: a unique and exceptional product.

CREATION
PASSION
DISTINCTION
AUTHENTICITY
Our perfumes for heritage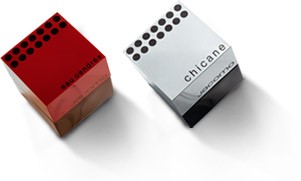 Chicane and ashy water
The first creations by Jacomo, inspired by sculptures from New York's Museum of Modern Art (MoMa). The beginning of a prodigious story...
Eau cendrée, 1970: a powerful, refined fragrance from the woody citrus family. Chicane, 1971: the counterpart to Eau Cendrée. This fruity, woody, floral fragrance is synonymous with sophistication and luxury.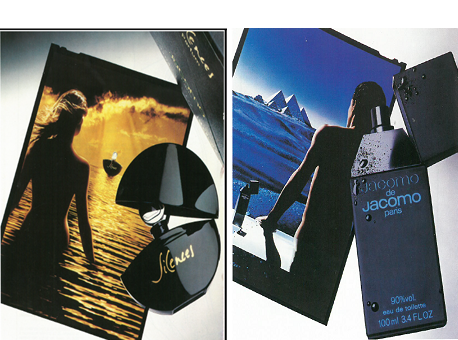 Silences and Jacomo by Jacomo
Silences, 1978: A sophisticated green floral, wise and sensual. A fragrance to be enjoyed in silence as a compliment.
Jacomo de Jacomo, 1980: A complex and exceptional spicy woody fragrance. Sober and elegant, it symbolizes the racy elegance of the man it represents.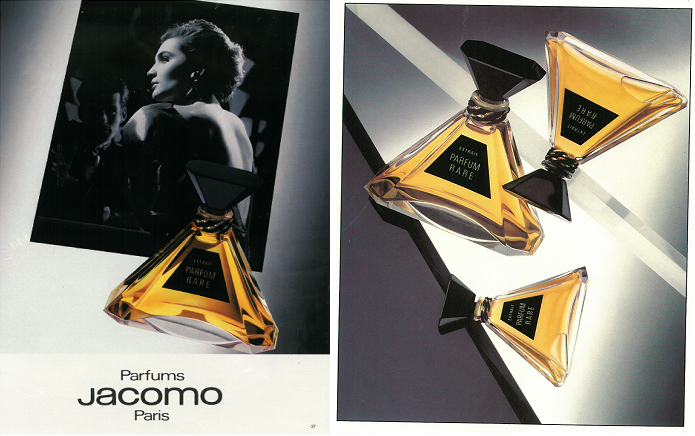 Parfum Rare
Parfum Rare, 1985: a tribute to one of the oldest and most prestigious families in perfumery: the chypres. An oriental chypre in a crystal bottle whose pyramid shape symbolizes eternity.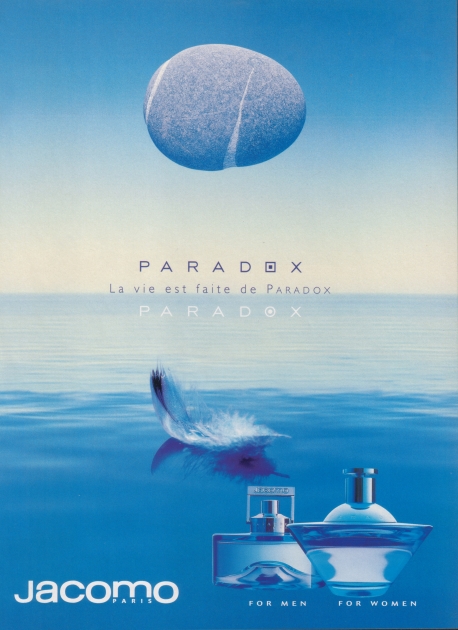 Paradox
A duo of fragrances for women (1998) and men (1999) with a luminous, celestial expression.
Paradox pour elle is a pure, sensual fragrance belonging to the oriental floral family. Its masculine counterpart, with its woody, spicy notes, is a daring, sparkling fragrance!